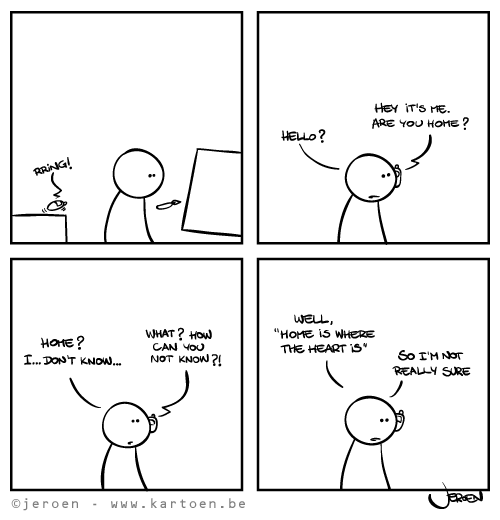 If I haven't lost count somewhere, this should be the 500th Happysad cartoon!
And now this one's published, I'm going to take a break. Yes, I really need one. Digging so deep every day has been therapeuthic but also quite exhausting. I'm kind of worn out now, so I just want to have a rest, reload the mental batteries and look for some new inspiration.
I don't know for how long this will take, could be a few days, could be a few weeks… but I'll keep on checking the comments here and maybe publish some other stuff in the meanwhile. So don't go away, I'll be back!
Jeroen